About Hit or Miss Archery
Perfect your bow hunting skills with Hit or Miss Archery, a family-owned archery center in Albuquerque, New Mexico that is home to one of the nation's largest indoor shooting ranges. We are passionate about growing the sport of archery and have built our business to be a family-friendly location for hunting and archery enthusiasts of all ages.
The History of Hit or Miss Archery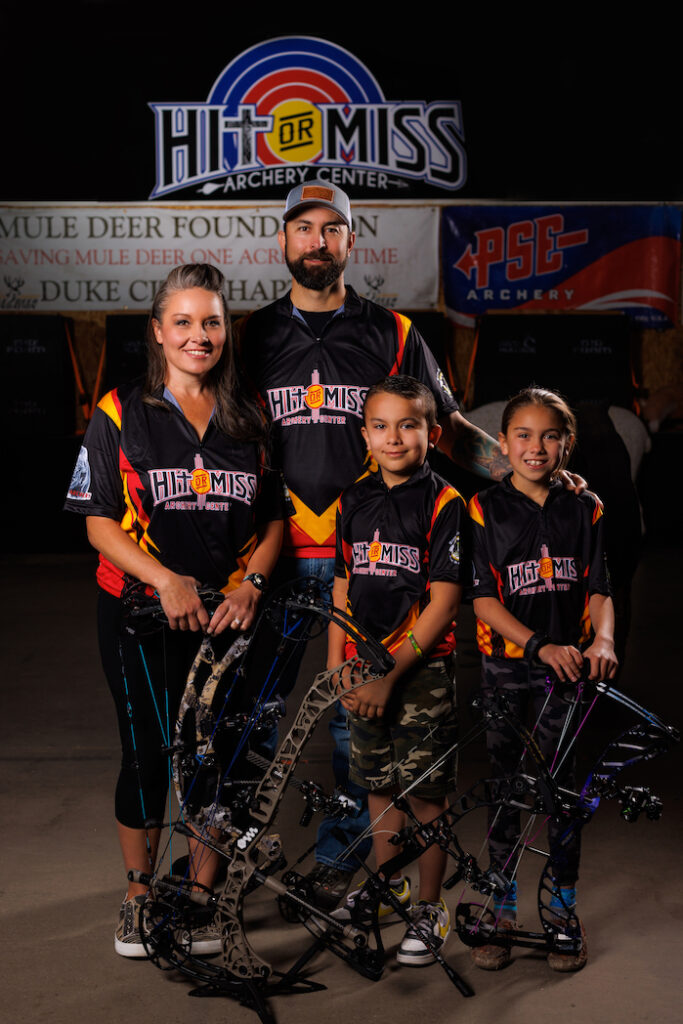 In 2012, Neil Overbay was on an elk hunt that didn't end well for a bull when Neil's arrow hit too high. In spite of spending the rest of the night searching for the bull, Neil was never able to locate him, which means the bull probably suffered from the non-lethal shot. Neil vowed to become a better shooter from that moment on.
He started by reading books, watching YouTube,  and going to shooting schools, as well as spending time behind his bow every day. Eventually, he started a club called Hit or Miss Archery to get together with others once a month and shoot at 3-D targets. The club grew, filled with other shooters who wanted to improve their skills.
In 2014, Neil and his wife Julee opened Hit or Miss Archery Center to the public with the goal of helping other shooters.
Practice Shooting in a Safe Indoor Environment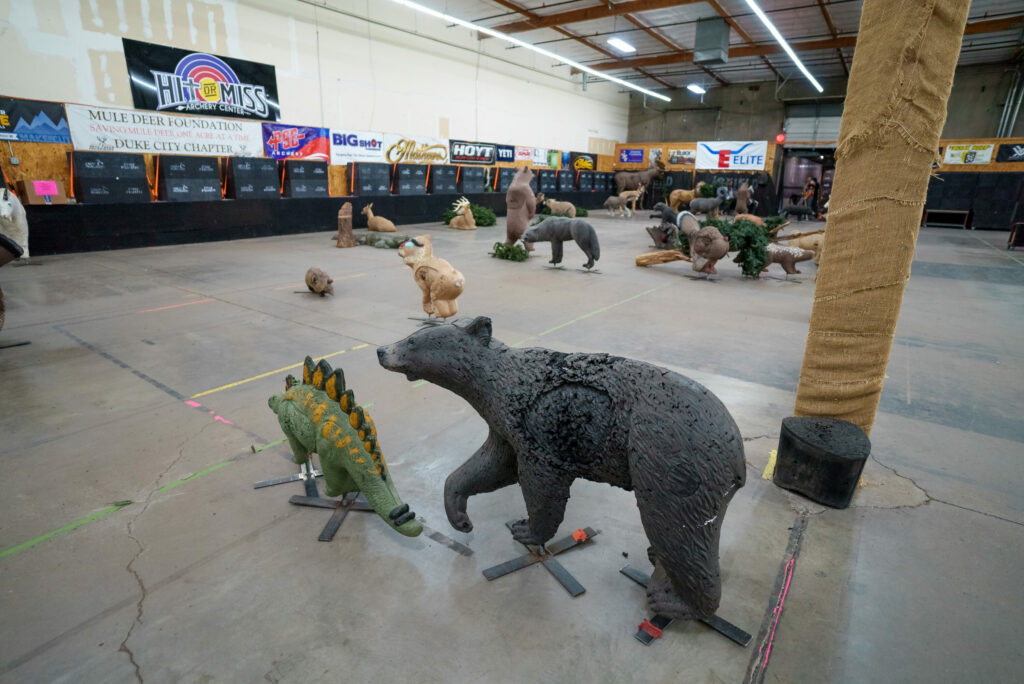 Our 56-yard indoor range includes 30 lanes for taking aim at 3-D, paper, or pop-up targets. We offer rental equipment for anyone who doesn't have their own gear or those who are curious to try out shooting.
Join a Thriving Archery Community
Hit or Miss Archery is known as a community space for bowhunters and archery enthusiasts. Meet other shooters and win prizes at our leagues and events. We can also help you throw a memorable party for any occasion!
Learn from Certified Instructors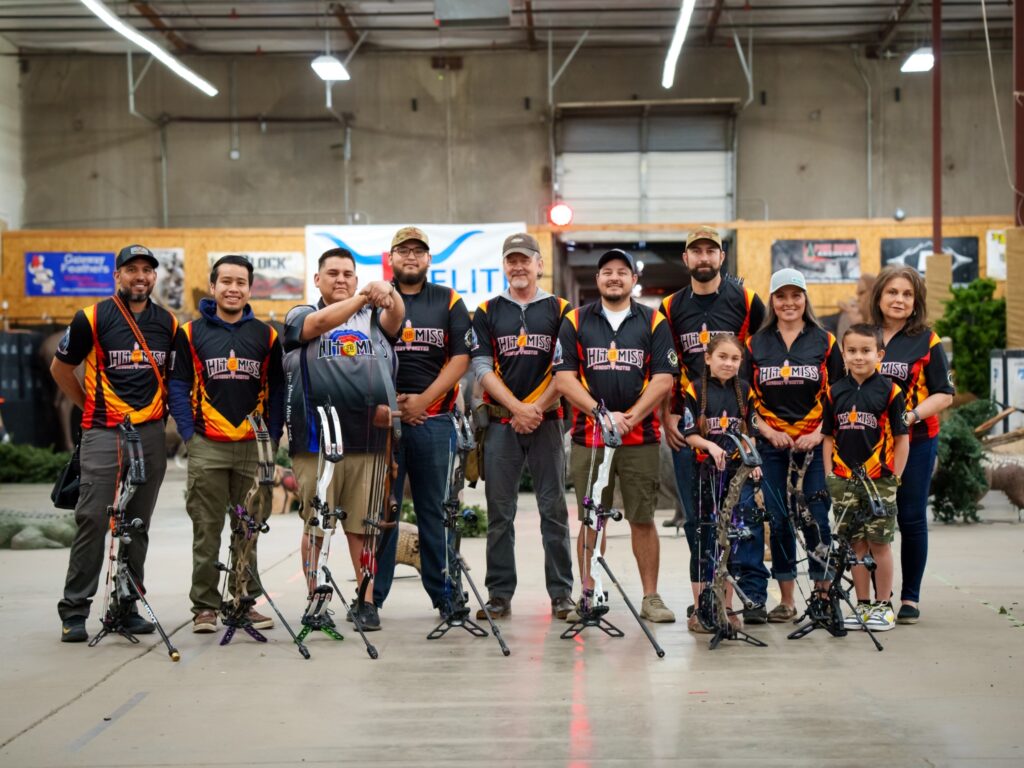 Take lessons from certified instructors who are committed to teaching you the best archery skills. Whether you're a seasoned bowhunter or new to the sport of archery, our instructors can show you the best ways to improve your shooting and confidence.
Buy Top-Rated Archery and Bowhunting Gear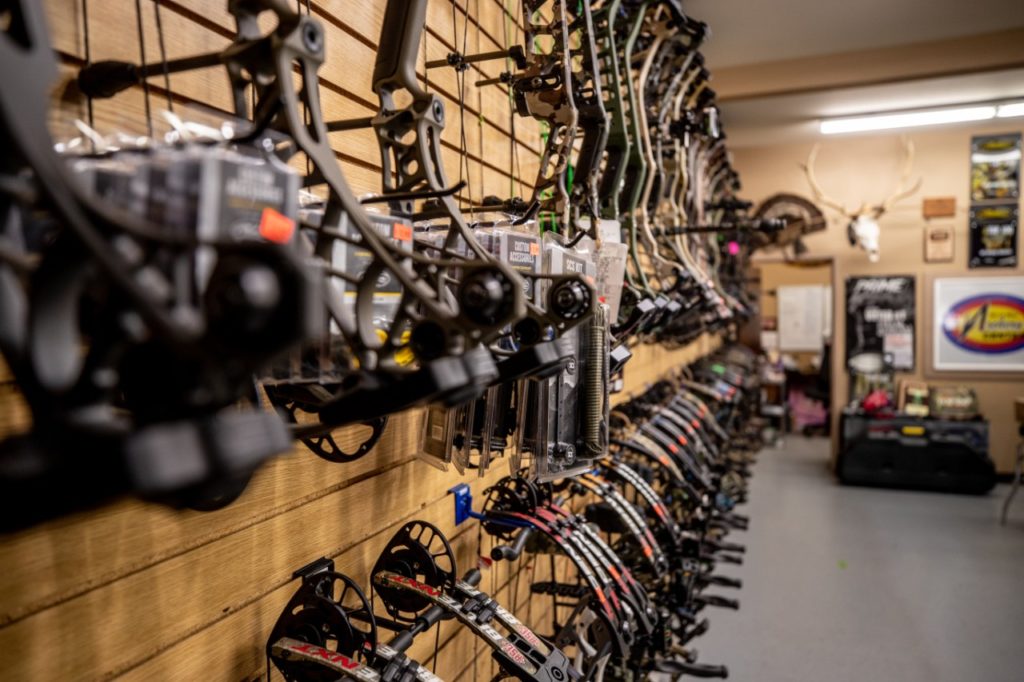 We offer a full Pro Shop on the premises where you can find a wide variety of bows and archery equipment. Our professionals can help you find the right bow, arrows, or accessories to hit the mark, whether you're shooting at our indoor range or hunting live quarry.
Our top-of-the-line names include:
Mathews
Hoyt
PSE
Xpedition
Bear
Diamond
Prime
Athens Obsession
Mission
Elite
You can also purchase your gear or gift cards from our shop!