Arrow Shafts at Hit or Miss Archery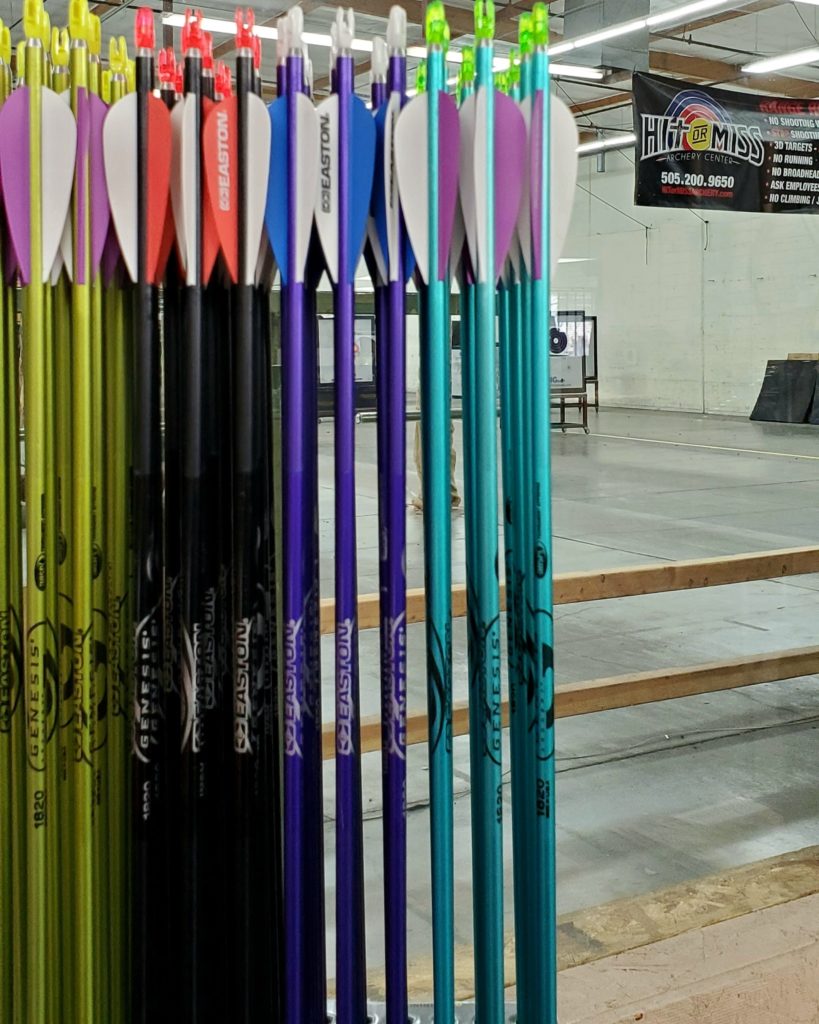 The arrow shaft is what everything else in an arrow gets attached to. Arrow shafts come in a wide variety of materials, from traditional wood or bamboo to more modern aluminum, carbon fiber, plastic, or a combination.
We sell several well-known brands of arrow shafts, including:
Black Eagle
Easton
Gold Tip
Victory
Different arrow shafts serve different purposes. The archery technicians at Hit or Miss Archery can help you figure out the perfect arrow shaft for your needs, whether you're bow hunting game in the woods or target shooting in our indoor shooting range. Get in touch for more info.