Fletched Arrows at Hit or Miss Archery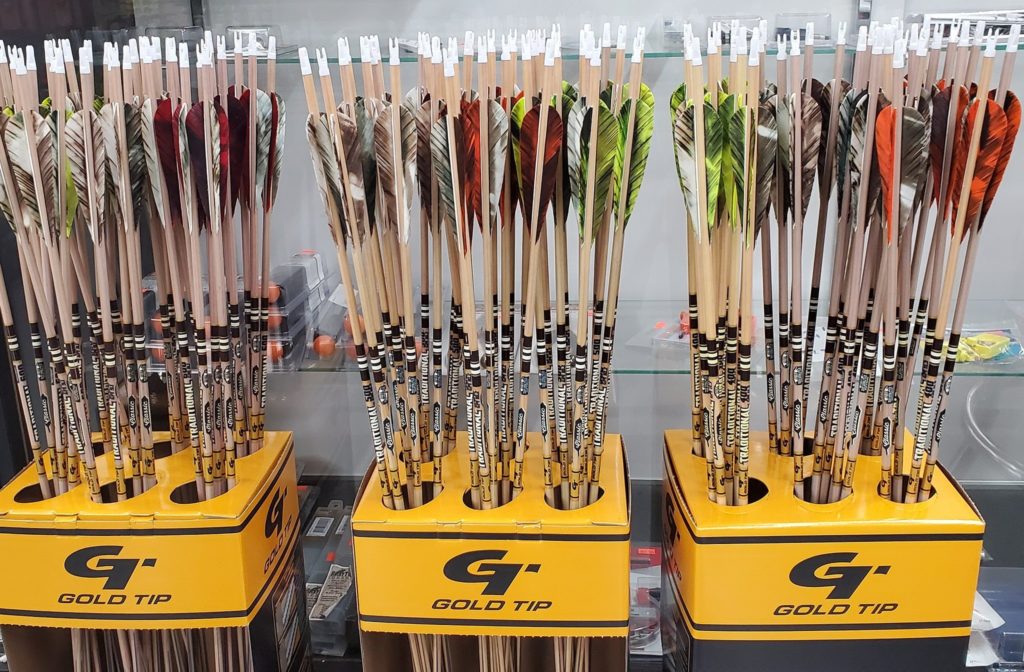 The feathers on the end of a traditional arrow are called fletching. The reason we fletch arrows is because it helps stabilize the arrow through aerodynamics, giving the arrow spin as it leaves the bow (similar to how a quarterback puts a spin on a football when he throws it). Fletched arrows stay on their flight path better and help give the arrow better accuracy and impact power.
We sell the following well-known brands of fletched arrows at Hit or Miss Archery:
Black Eagle
Easton
Gold Tip
Victory
Hit or Miss Archery sells a wide variety of fletched arrows made of many materials in our Pro Shop. Talk to an archery technician about the right kind of fletched arrows for your needs.