Bows at Hit or Miss Archery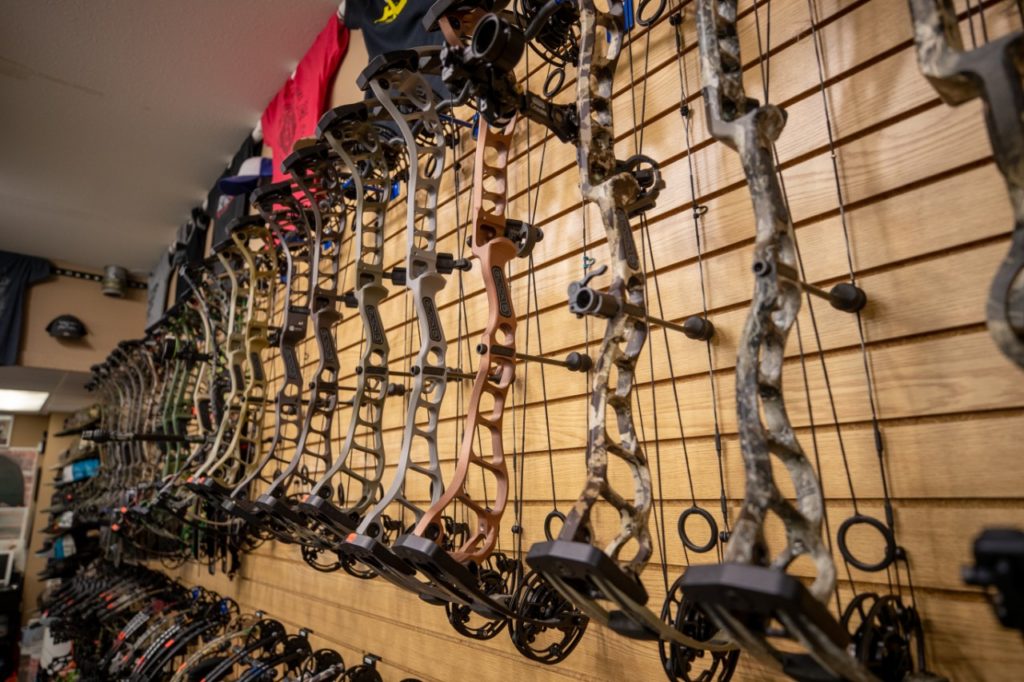 The first piece of equipment you need for archery is a bow. At Hit or Miss Archery, we provide a wide selection of the best new and used bows available at a variety of prices to suit any budget.
Whether you're looking for a traditional bow or a compound bow, our professional archery technicians will find you the perfect bow for your needs.
We also have a number of accessories, including:
Sights
Releases
Arrow rests
Quivers
Bow-mounted cameras
Shooting gloves
finger tabs
Arm guards
… and more!
Not ready to invest? We also offer bow rentals for use in our indoor shooting range.