Bow Tune-Up Services at Hit or Miss Archery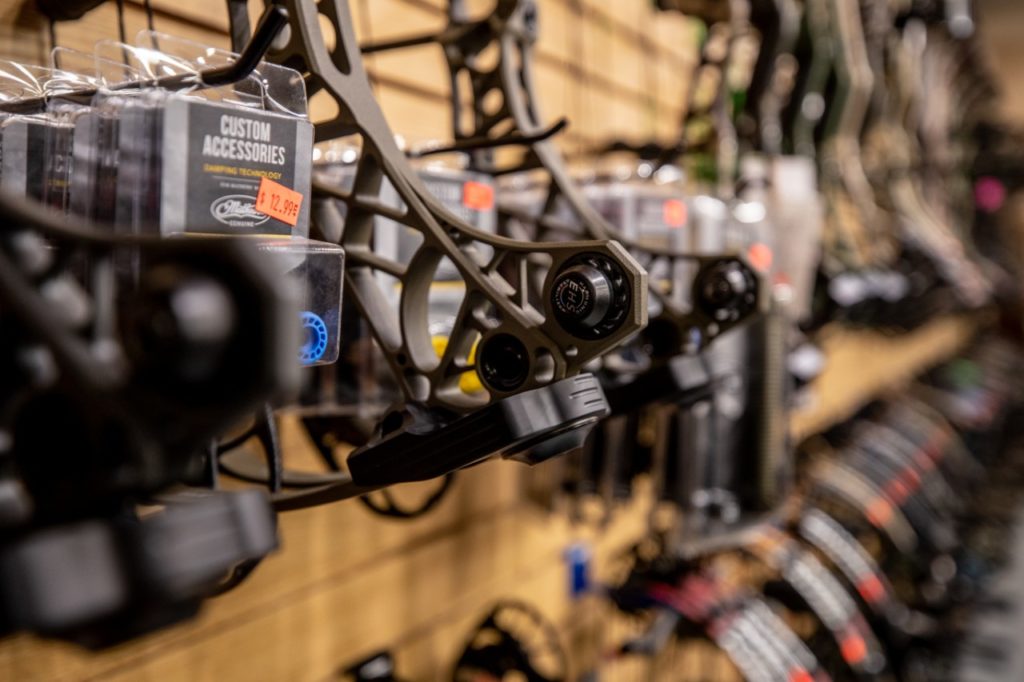 Keep your bow in top shape with a regular tune-up. Just like any other piece of equipment, your bow will go through regular wear and tear whenever you use it. You can reduce the effects of general wear by giving your bow regular maintenance, like using bowstring wax, keeping the bowstring dry, and storing it in a climate-controlled setting when it's not in use.
But there are other aspects of bow maintenance that require a professional. We recommend that you get a bow tune-up at least once a year.
You should also bring your bow in immediately if you've dropped it or dry-fired it (shot the bow without nocking an arrow) because these can cause real damage to your bow and make it unsafe for you to use.
Bow Tune-Ups from Professional Archery Technicians
Our professional archery technicians will help you maintain your bow to ensure your accuracy over time.
We offer the following bow tune-up services:
Replace strings and cables
Paper tune
Broadhead tune
Adjust draw weight
Adjust draw length
Install sight with 2nd and 3rd axis leveling
Install arrow rest
Install quiver
Install peep and serve it in
Install kisser or nose button
Install string silencers
Install new D-loop
Adjust cam timing
Reserve center serve
… and more!
Call the shop for more info on our bow tuning services.